Decarbonization is a central subject in the steel sector and the training of young resources will be essential for the achievement of an epochal industrial transformation.
It was therefore an honour and a great opportunity for Pipex Energy to hold a seminar on 28th November at the Politecnico di Milano entitled "Biochar: a solution for metallurgical industry decarbonization".
The lesson, addressed to the students of the "Materials Engineering Recycling and Environmental Impact" course of the most prestigious Italian technical university, allowed Luca Orefici – CEO of Pipex Energy – to describe the opportunity to use biochar as a decarbonization tool, highlighting both the advantages and the problems that still must be solved before it is possible to reach an effective application of this material.
In fact, we believe that a close collaboration between the university and industrial worlds is essential both in view of ensuring that the new generations of technicians can approach the job market with the right skills and to solve the decades-old problem of the steel sector's lack of attractiveness for young people.
The world of steel is in fact resolved to pursue rapid decarbonization, investing in new technologies and a profound conversion of its assets. All of this must be told to the technicians of tomorrow so that they can grasp the beauty of our sector and the professional satisfactions that can be achieved by motivated figures ready to face the great challenges that await the metallurgical industry. For the good not only of our business but, given the centrality of steel in everyone's life, of the ecological transition as a whole.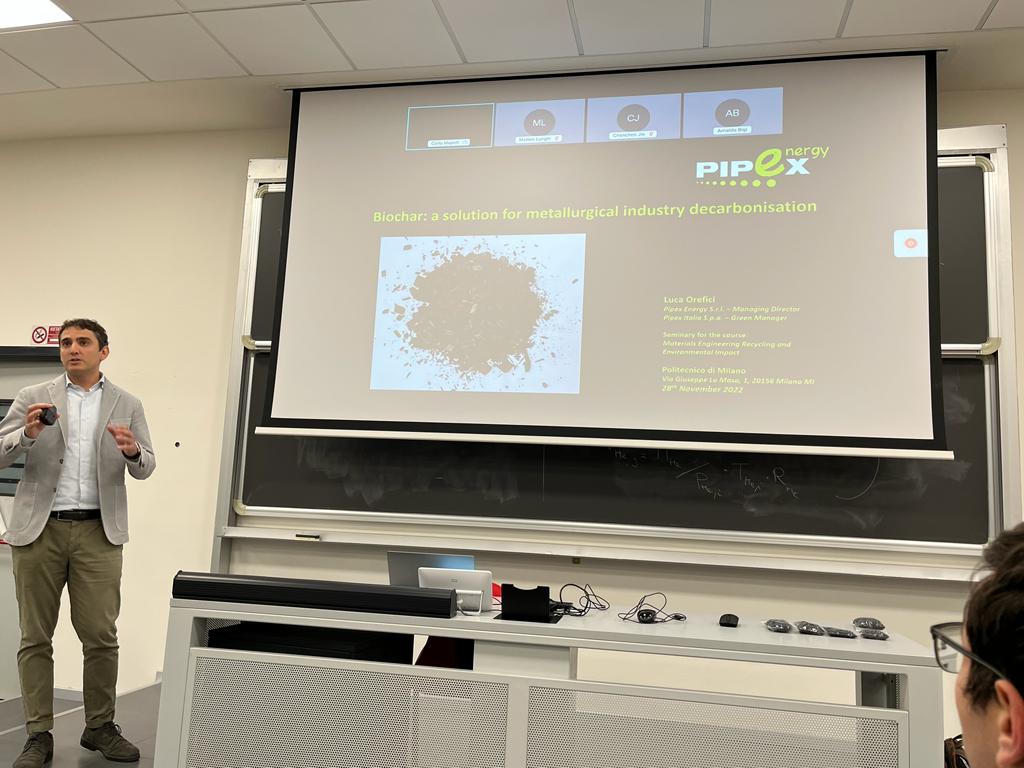 Article written by:
Luca Orefici
Green Manager @Pipex Italia
lorefici@pipex.it

For more information, details or requests, don't hesitate to contact the authors of this article.